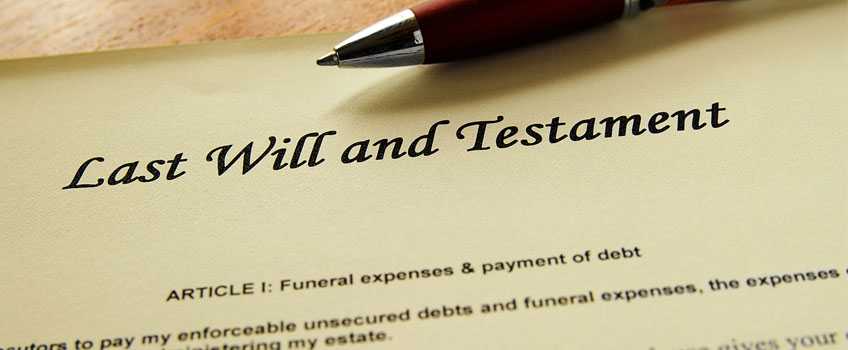 Nobody likes to consider what will happen after his or her death, but a little thought now could save your family a lot of anguish at what will already be a very difficult time. Even the happiest of families can be reduced to arguments when a loved one dies without leaving a Will.
Making a Will gives you the opportunity to choose what happens to your estate, rather than relying on the legal rules which operate on an 'intestacy', which is where no Will is left. Whether single, married or a parent, a will is a key element in estate planning and, without one; you are unable to control what happens to your assets after death. You may leave your dependents with numerous problems, including an unmanageable tax burden; and yet the Law Society reports that two out of three people have not made a Will.
Wills
Without a Will, the law will determine how your estate will be distributed, so your family, friends and favorite charities may not receive what they need or expect. We can help you to make the correct provisions and ensure that your wishes are carried out:
Draw up your Will, making provision for all the people important to you
Ensure that your wishes are carried out and that you fully understand the draft
Advise on Inheritance Tax to minimize your tax liabilities
Advise on your assets to ensure wealth protection
Arrange signing of your Will and retain it for safe–keeping
We can now register your Will with the first online register of Wills, called Certainty, which means that your loved ones will be able to find out which solicitor holds your Will, should they not know when the time comes to find it.
We particularly encourage property owners to make a Will. For most people your house is your biggest asset. It is important that those you want to inherit are protected.
Probate
We are also able to assist constructively and compassionately with the many legal and practical points issues which follow bereavement. We can offer straightforward advice in relation to the obtaining of a Grant of Probate or Letters of Administration or we can deal with a complete application for you.
Please contact us for a preliminary discussion of your requirements and to arrange an appointment. We offer competitive rates, and are happy to discuss our fees with you.